SL2 COB Epistar Chip High Power Outdoor Light 200W LED Street Light
KEY FEATURES

*High Quality COB LED Street Light

*Input 110/220VAC or 12/24VDC

*Light body: Die-casting aluminum housing

*Mask: high transmittance, high quality tempered glass

*Driver with CE, silicone perfusion, waterproof heat stronger

*Radiator: Integration aluminum + convection design

*Power cord: bold industrial grade copper wire

*Waterproof: IP65

*Whole light luminous efficacy ≥85lm/w

*lifespan >50,000 hours

*CCT2700K-7000K

*Great illuminating angle: 120°

*Aging test at least 12 hours for all LED light source, driver before shipment

*Warranty 3 years

Technical Specifications

Model

SL002-30

SL2-50

SL2-60

SL2-80

SL2-100

SL2-120

SL2-150

SL2-180

SL2-200

SL2-240

POWER

30W

50W

60W

80W

100W

120W

150W

180W

200W

240W

DRIVER

CE driver or MW Driver option

LED CHIP

Epistar or Bridgelux option

COB

1*30W

1*50W

1*60W

1*80W

2*50W

2*60W

3*50W

3*60W

4*50W

4*60W

CASING MATERIAL

Aluminum

Aluminum

Aluminum

Aluminum

Aluminum

Aluminum

Aluminum

Aluminum

Aluminum

Aluminum

ANGLE
REGULATION

No adjustable

No adjustable

No adjustable

No adjustable

No adjustable

No adjustable

No adjustable

No adjustable

No adjustable

No adjustable

SUGGESTED POLE HEIGHT

4-5m

5-6m

5-6m

7-9m

7-9m

11-12m

11-12m

12-13m

13-15m

13-15m

VOLTAGE

110V/220V AC
12/24VDC

110V/220V AC
12/24VDC

110V/220V AC
12/24VDC

110V/220V AC
12/24VDC

110V/220V AC
12/24VDC

110V/220V AC
12/24VDC

110V/220V AC
12/24VDC

110V/220V AC
12/24VDC

110V/220V AC
12/24VDC

110V/220V AC
12/24VDC

FREQUENCY

50/60 Hz

50/60 Hz

50/60 Hz

50/60 Hz

50/60 Hz

50/60 Hz

50/60 Hz

50/60 Hz

50/60 Hz

50/60 Hz

POWER FACTOR

>0.95

>0.95

>0.95

>0.95

>0.95

>0.95

>0.95

>0.95

>0.95

>0.95

Light Luminous (LM), Epistar or
Bridgelux

2760lm / 3300lm

4750lm/5500lm

5700lm/6600lm

7600lm/8800lm

9500lm/11000lm

11400lm/13200lm

14250lm/16500lm

17100m/19800lm

19000lm/22000lm

20400lm/26400lm

CORRELATED COLOR TEMP.(CCT)

3000K-6000K

3000K-6000K

3000K-6000K

3000K-6000K

3000K-6000K

3000K-6000K

3000K-6000K

3000K-6000K

3000K-6000K

3000K-6000K

COLOR
RENDERING INDEX (CRI)

80

80

80

80

80

80

80

80

80

80

BEAM ANGLE

120°

120°

120°

120°

120°

120°

120°

120°

120°

120°

PROTECTION
GRADE

IP65

IP65

IP65

IP65

IP65

IP65

IP65

IP65

IP65

IP65

LIFE SPAN

50000H

50000H

50000H

50000H

50000H

50000H

50000H

50000H

50000H

50000H

WARRANTY

3 years

3 years

3 years

3 years

3 years

3 years

3 years

3 years

3 years

3 years

AMBIENT HUMIDITY

≤95%

≤95%

≤95%

≤95%

≤95%

≤95%

≤95%

≤95%

≤95%

≤95%

AMBIENT TEMP.

-20°C~50°C

-20°C~50°C

-20°C~50°C

-20°C~50°C

-20°C~50°C

-20°C~50°C

-20°C~50°C

-20°C~50°C

-20°C~50°C

-20°C~50°C

PCS/CARTON

1

1

1

1

1

1

1

1

1

1

PRODUCT SIZE
(mm)

510*230*80

510*230*80

620*260*80

620*260*80

720*280*80

860*330*80

950*350*80

950*350*80

950*350*80

950*350*80

PACKING SIZE (mm)

650*280*110

650*280*110

650*280*110

790*290*110

810*290*110

960*360*110

105*400*110

105*400*110

105*400*110

105*400*110

G.W.(kg)/CTN

1.5

2.6

3

3

4.8

5.5

7.3

7.8

7.8

7.8

REMARK

1.For the LED Street light, still need Pole, PV Panel , PV mounting,Solar Charge Controller, Solar Battery and Battery Box. pls inquire while need.

2.CCT: Warm white(WW) 2700-3500K;Natural white(NW)4000-4500K;Cold white(CW) 6000-6500K
Application area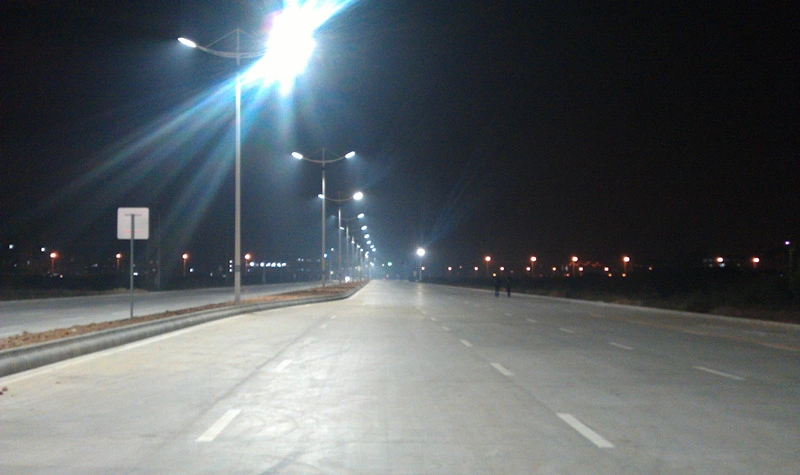 Scenic sport, Park , outdoor parking , rural roads , provincial road, state road

PRODUCT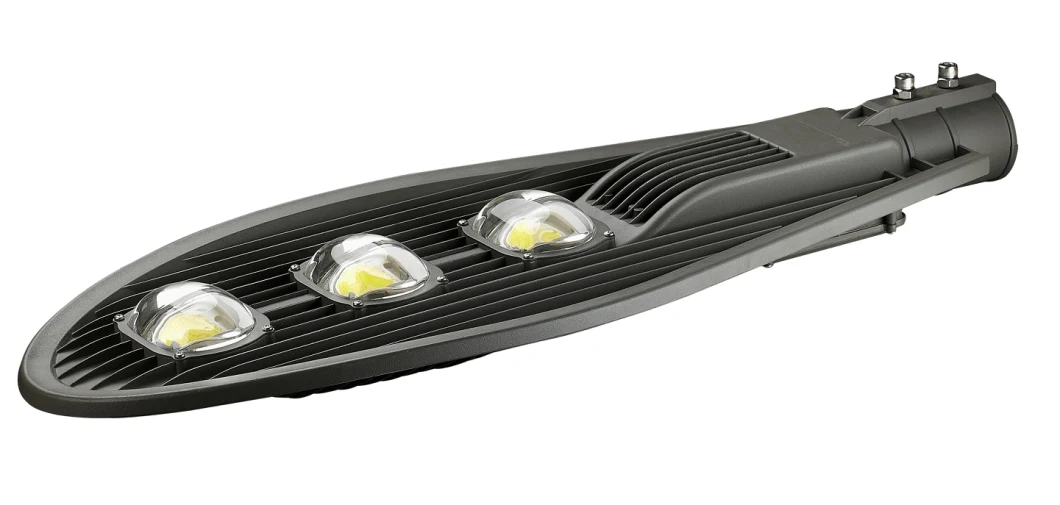 Solar LED Street Light

SL230W/50W/60W/80W/100W/120W/150W/180W/200W/240W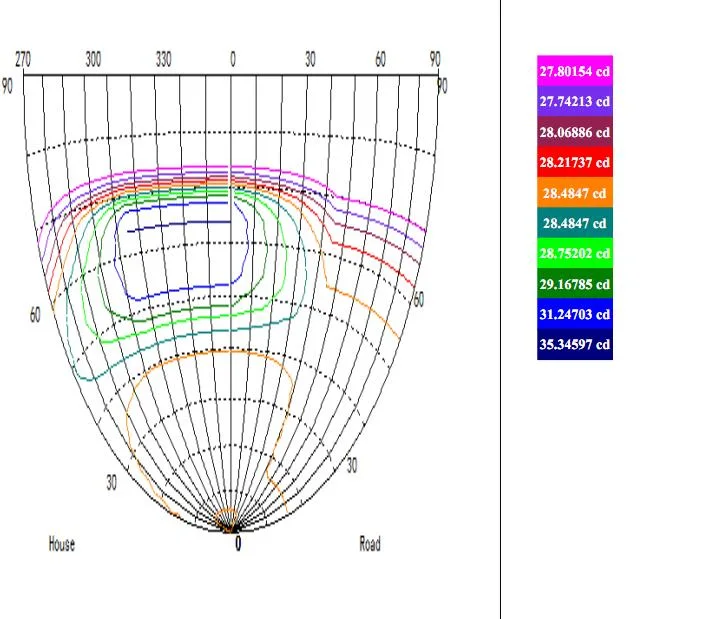 Why Choice us?


* 15 years Richexperience manufacturer, 8000 square meter,200worker.

* 15 Engineer keep to improve design and supply new products .

* 7 QC to controller the Full process,100% inspection before shipment .

* TOP 5 manufacturer,Large batch production to guarantee competitive price.

* We are the only manufacturer who can sign "Quality Warranty"&"On Time Delivery Warranty" with client.

* One of the few supplier whom have factory to make the Key Products and also supply .

* Complete set system design and installation supporting

* Support OEM/ODM service with LOW MOQ!

* 10 years experience in international bidding together with dealer

* Annually train to dealer office or in factory about design/installation and maintenance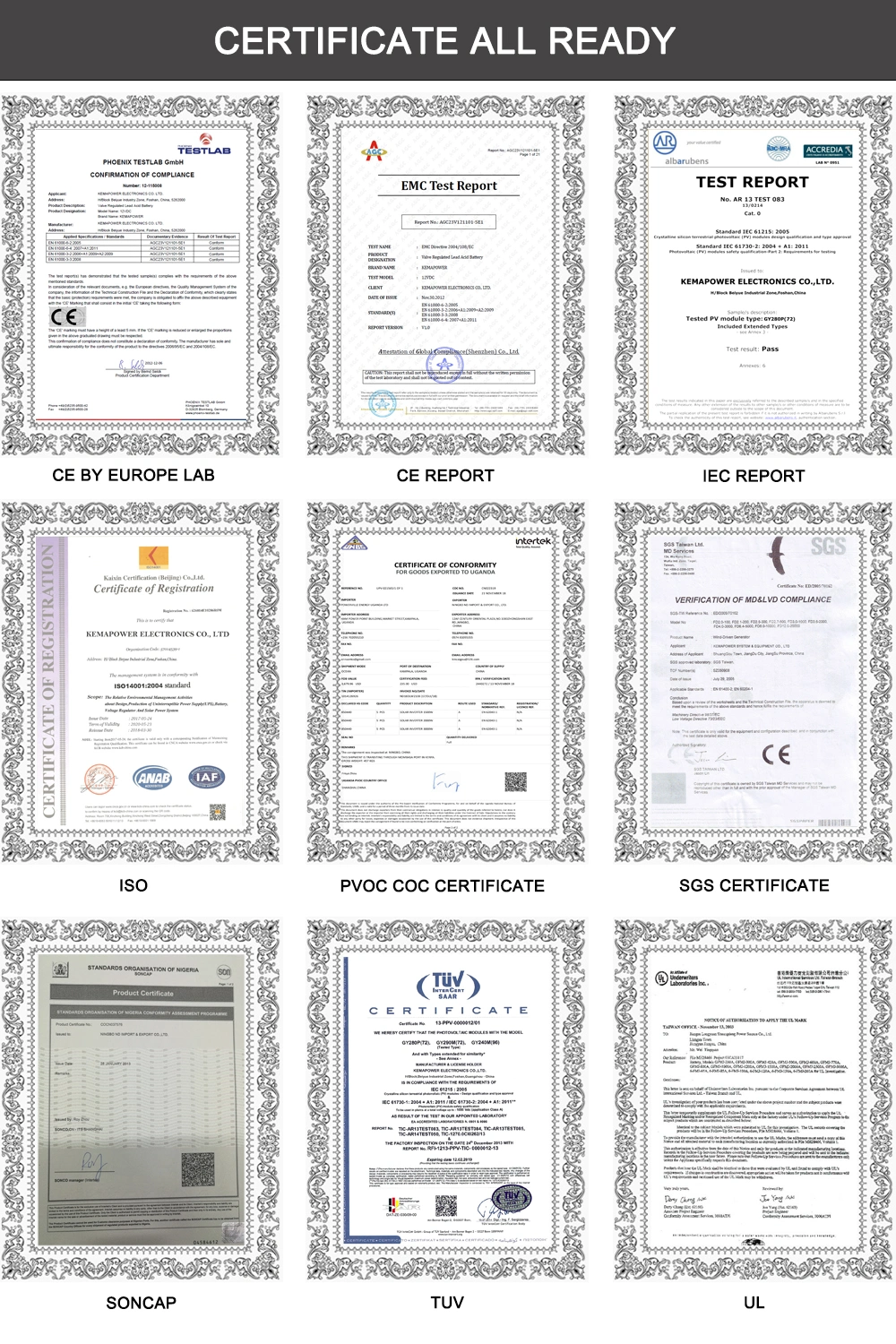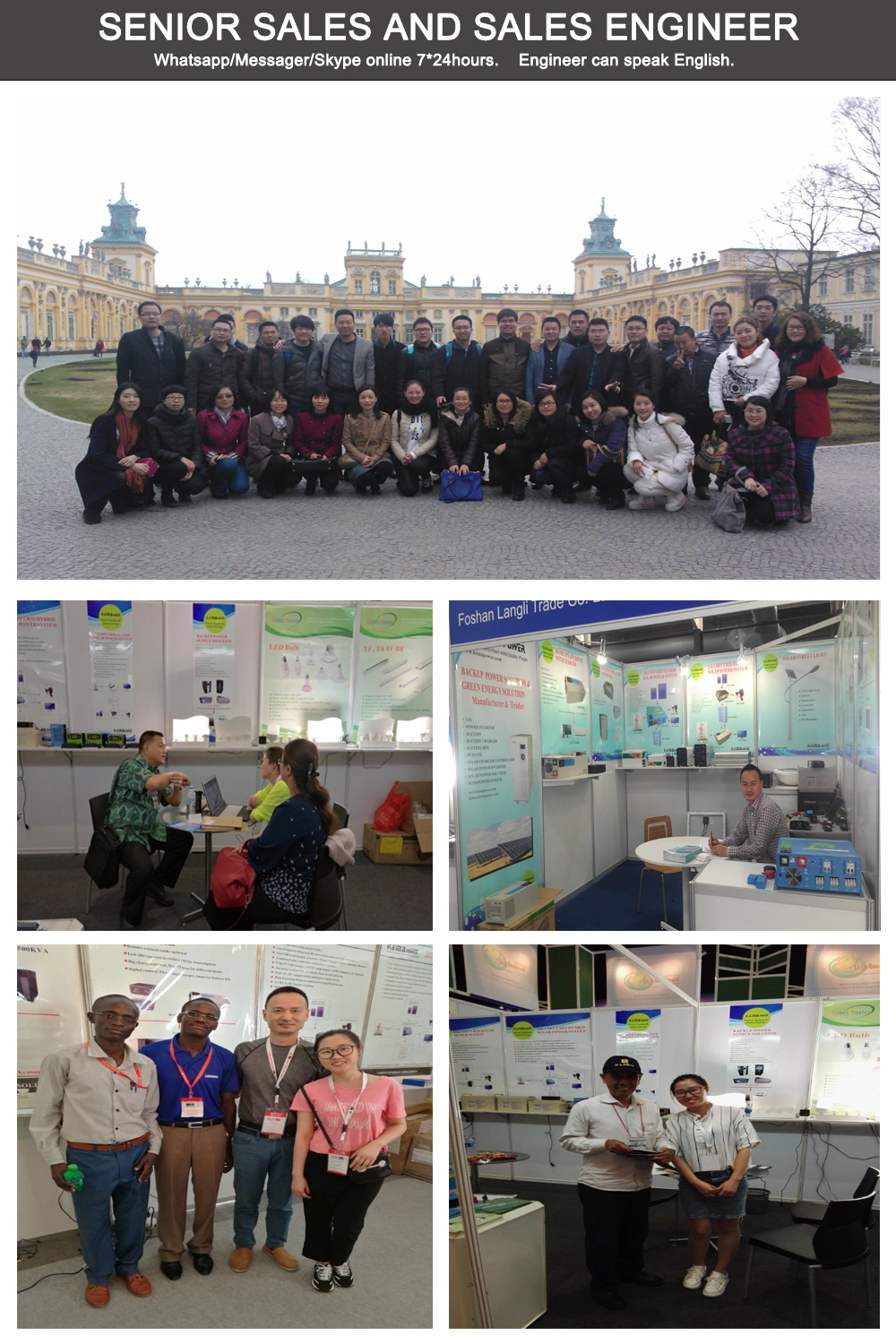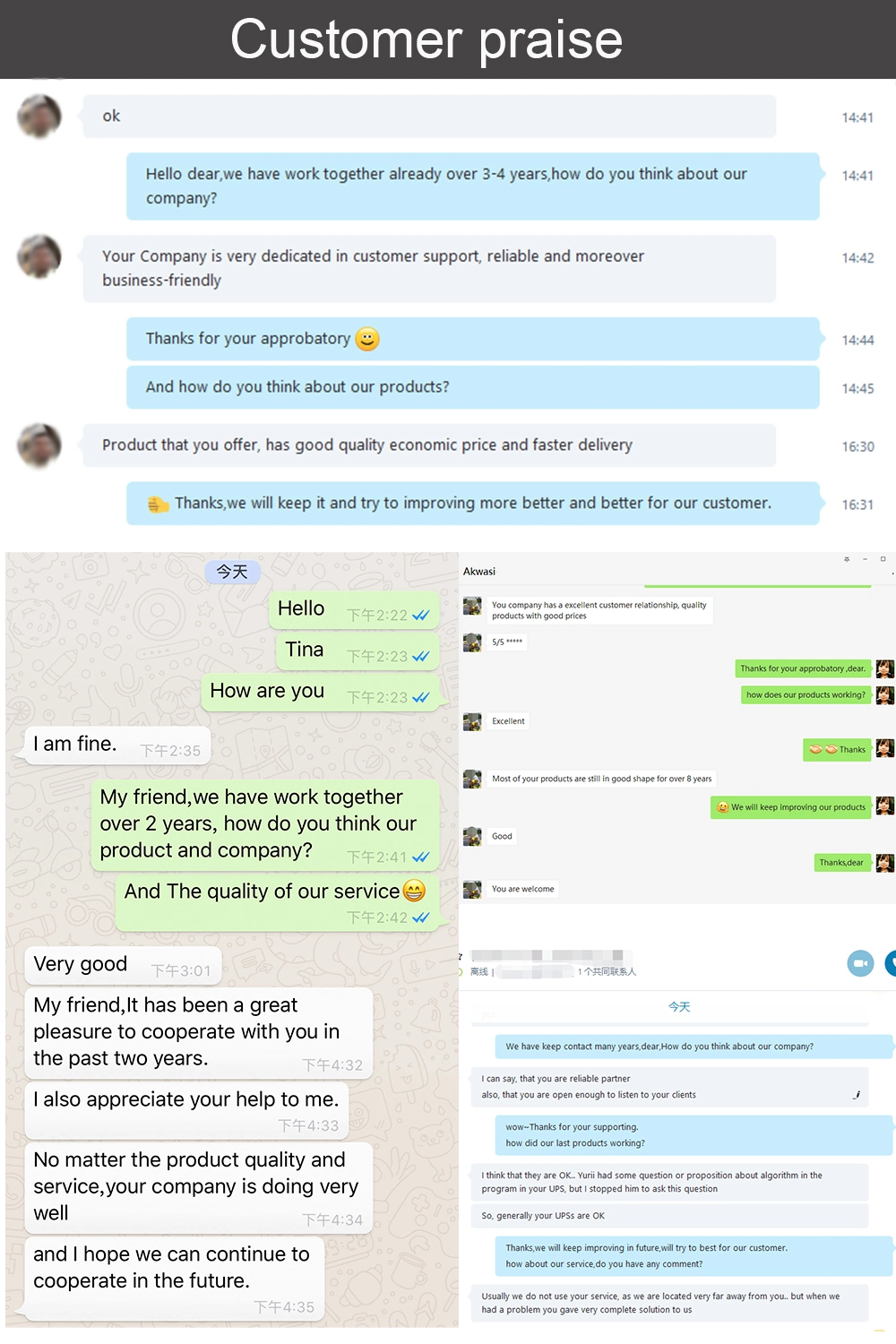 FAQ:
1.Are you factory or trade company?
We have two Factories in China. We make UPS/Inverter/Battery in Foshan city which is close to

Guangzhou. We make Solar Panel in Ningbo city .
2.How to Collect the goods together from Two Factories ?
We will collect the goods together. The shipment from Ningbo or Guangzhou.
3.How can I get your pricelist?
Send an enquiry about what you need ,
our sales will reply u within 12 hours.
4.Can I get an sample to check quality before mass order?
Welcome to place sample order to check our quality.
5.Any guarantee for your products?
One year or two years for electronic products and battery. 10 years for solar panel. details we
will promise in the Performa Invoice .
6.How about the delivery time?
Usually for sample order within one week, for mass order 10-30days.
7.Do u support OEM/ODM service?
We have experienced R&D team,
welcome to place OEM/ODM orders.
8.
Payment terms, any convenient and safe way for our buyers?
T/T,W/U or LC options.
Your money will be in safe, your business will be in safe!