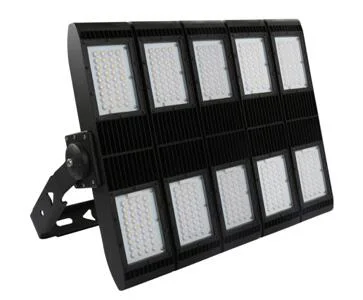 Rayborn Weatherproof 600 Watt LED Flood Lights LED Stadium Light for Sport Grounds
Item No.:
RB-FLL-600WPH
Input Voltage:
AC 90-305V
Freqency Range:
50Hz~60Hz
Power Factor:
>0.98
Power Efficiency:
>90%
LED Power
600W
Lamp Driver`
Meanwell HLG
LED Chip
Rebel ES
LED Luminous Efficiency
120-130LM/W
System Consumption:
620W ± 10%
Luminous Flux
58000LM
Viewing Angle:
30/60
Illuminance Uniformity:
>0.6
Color Temperature
Warm White
3000K~3500K
Pure White
4000K~5000K
Cool White
5000K~6000K
Color Rendering Index
Ra>80
Light Distribution:
LED points visible
LED Junction Temperature:
≤115ºC
Working Temperature:
-30ºC~55ºC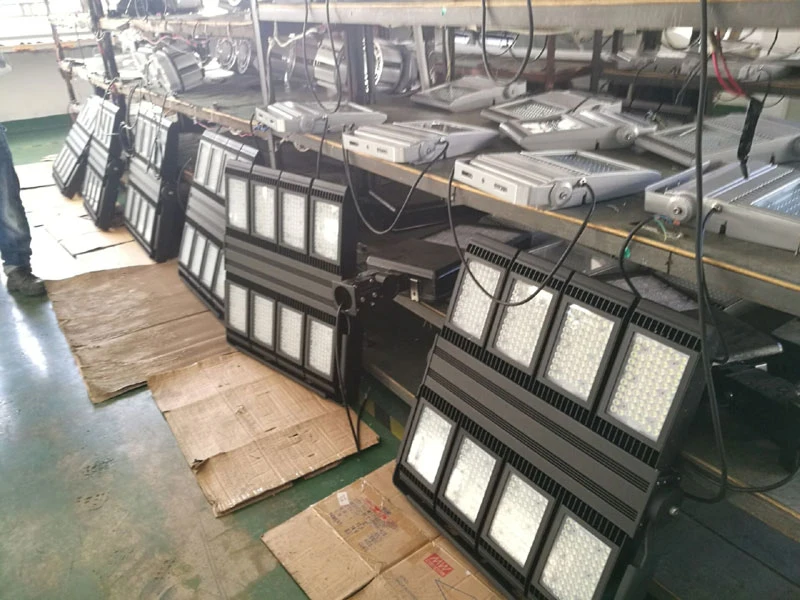 Features:
Using specialized heat-dispersion design of the lamp, use aerometal material of the housing with high heat conduction and well formed
Convection with surrounding air; The temperature of lamp holder will less than 65 even if continue work with a long-term.
Using single powerful LED(30-100W)as the light source, with unique lighting design of Multi-chip integrated single-module; Select for excellent
Imported semiconductor chip, it has high thermal conductivity, low luminous decay, pure colors and no heavy shade etc.
Adopted the unique Secondary light distribution, with average llluminance;
With high color rendering index which can show a true color of things for people and meet the requirement of different invironment; Clear up
The depressive mood caused by lower or higher color temperature compared with conventional lamp, make more comfortable for people's
Eyes.
Wide voltage range available and global universal; Adopted advanced constant-current controlling techniques, can fast turn on, no warn-up.
Using build-in power systems, easy to install and preserve.
Applications:
The lights could be used in many places such as: The tunnel, underground passage, underground parking, railway, building lighting, large area flood lighting, public spaces, squares and other places