Aluminum Alloy 600W Floodlight LED Outdoor Led Sports Stadium Lights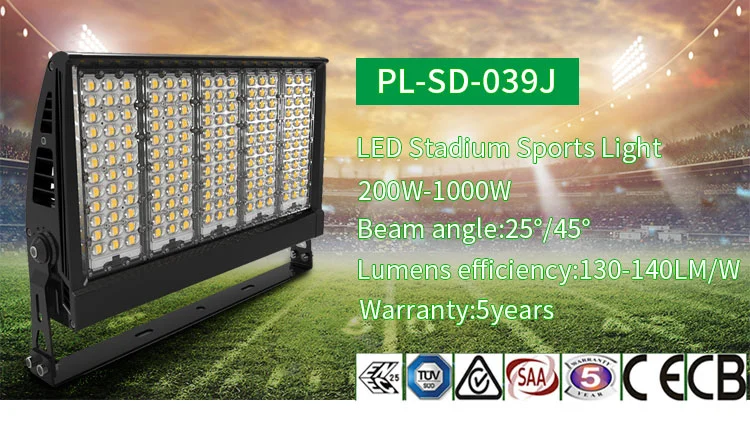 Features & Advantages
1. The best adjustable flood light for project lighting, sport field, high masts, warehouse, display
rack, tunnel, football field etc.
2. The SOSEN/meanwell Brand drive, very good on anti-surge, stable performance, 5 years
warranty.
3. Use the new generation SMD LED as Light Source, with the features of high brightness,
low light decay, long lifespan.
4. 7 beam angle options, 8° 20° 40° 60°/90°/140x100°/120° , suitable for different applications.
5. All sets of IES files support, Dialux program support
6. Waterproof IP65, outdoor use freely
7. CE, CB, RoHS, SAA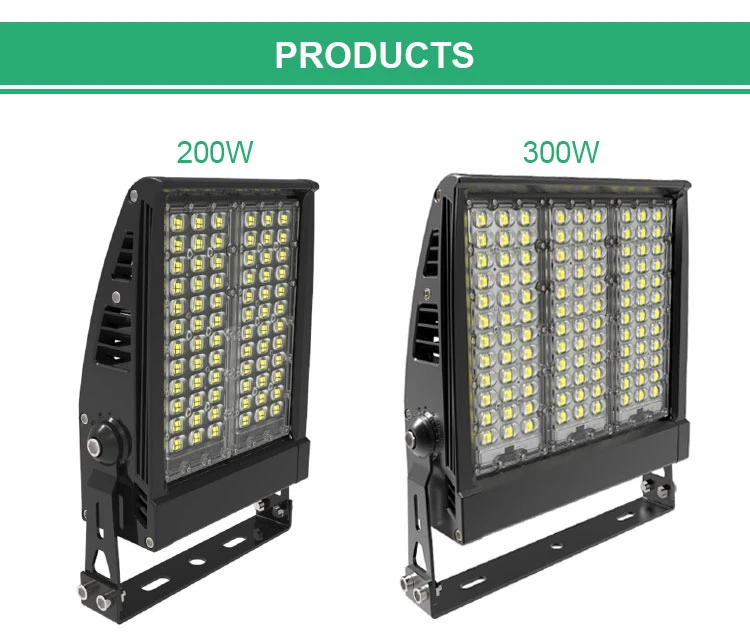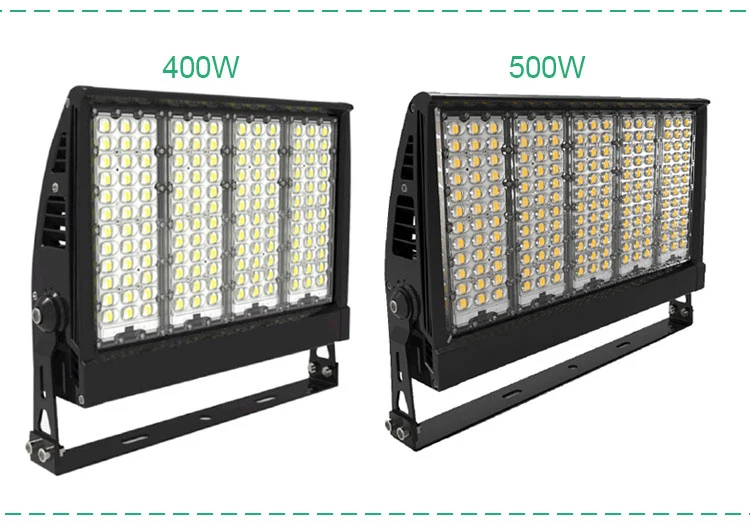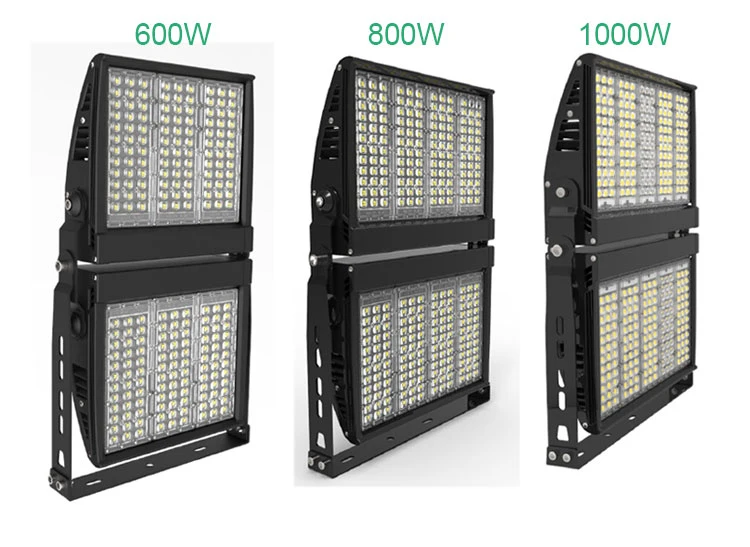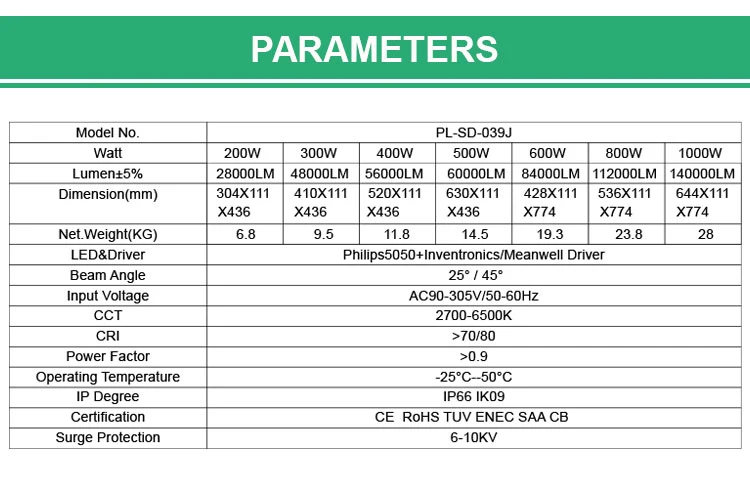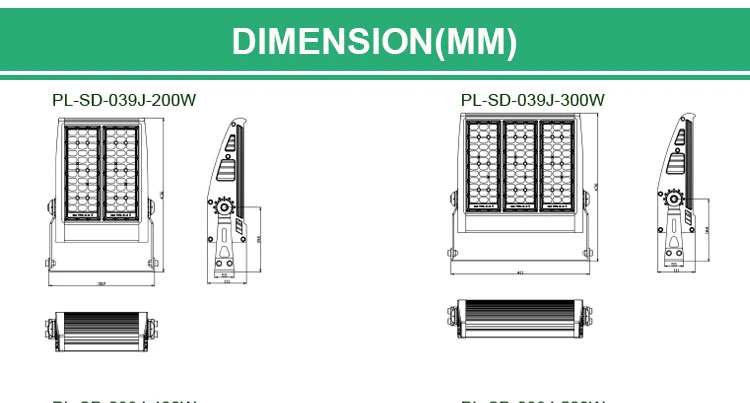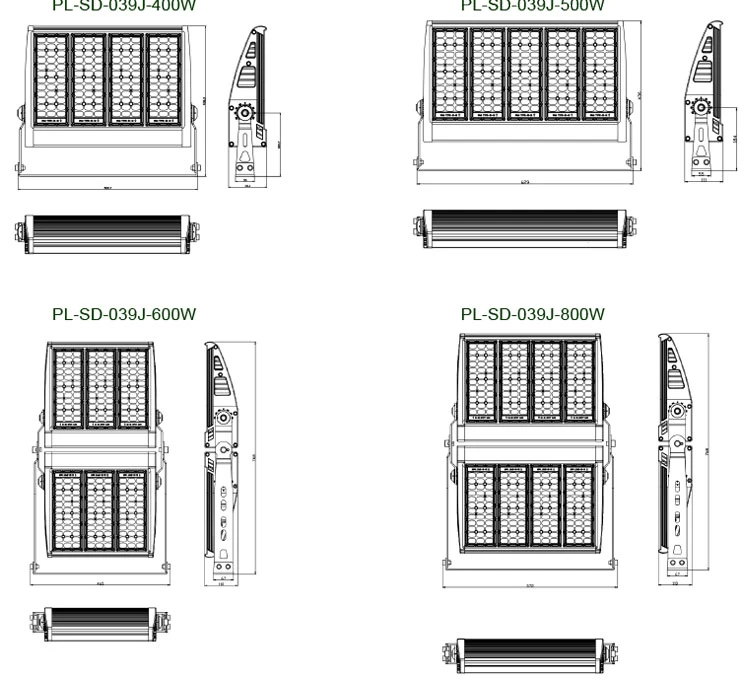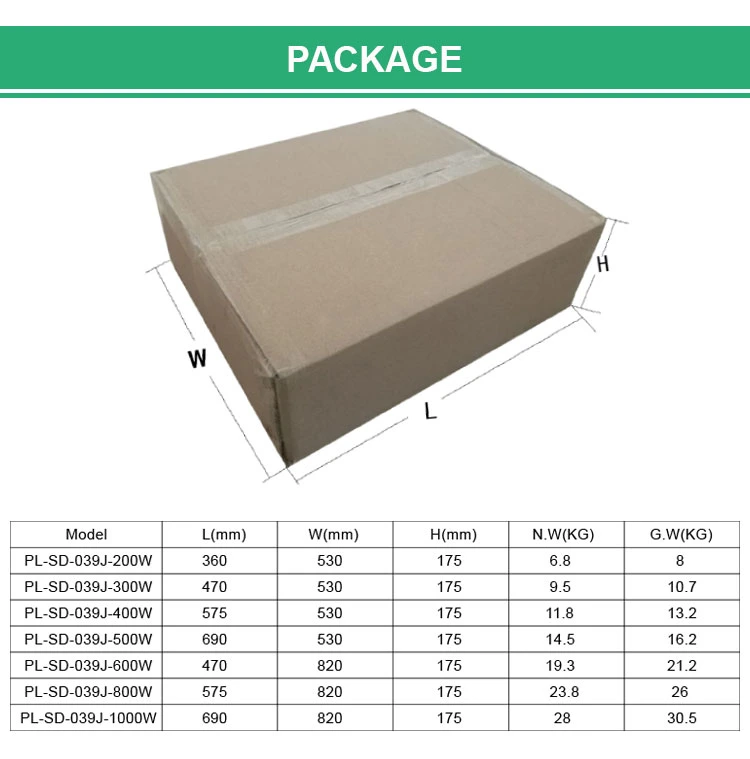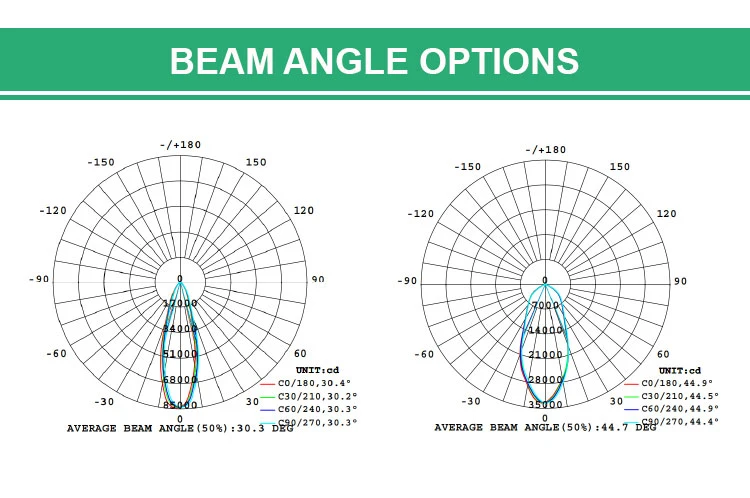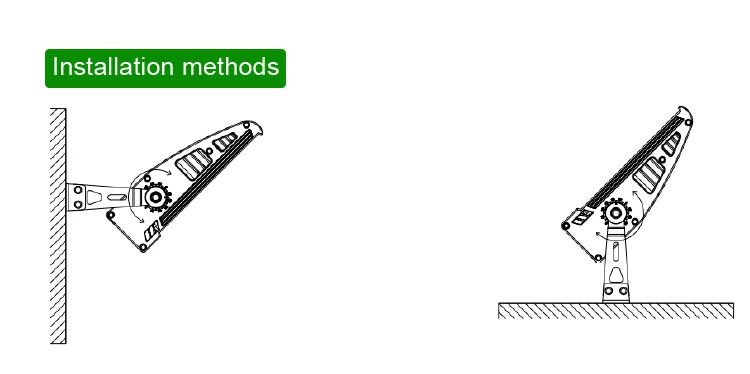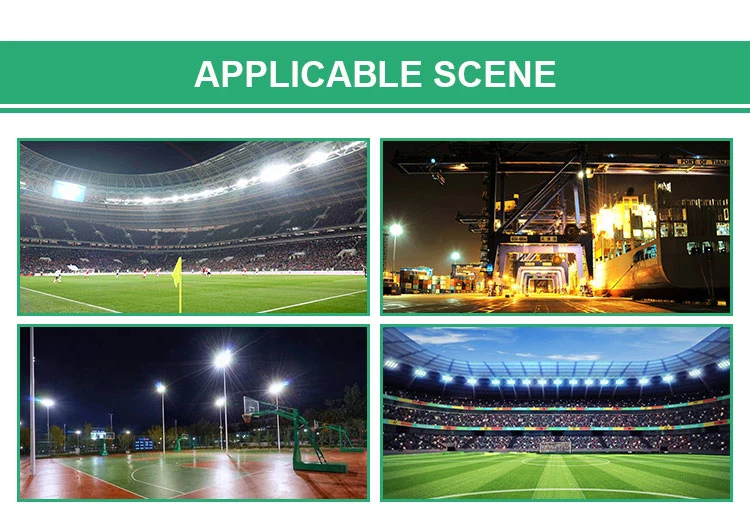 FAQ
Q: Whether the LED lights really have 50,000 hours lifespan?
A: 50,000 or longer lifespan is only theory from lab test.But due to working environment are different from
in lab,actual lifespan is only <=30,000hours. Meanwhile it can also be 50,000 hours lifespan if it adopt very good material.
Q: For same power,why different suppliers with different brightness?
A: Different chips,or same chip but different brightness version.The brightness will be different.But for same chip
and same brightness version,the brightness will be slight difference.But please make clear the brightness difference
between LEDs and lamp fixture.
Q:What is colour temperature?A: Kelvin is a way to measure "temperature", the light from LED lights emit a certain color, which we have catagorized
in CTT(kelvin).For example, a warmer (lower color temperature) light is often used in public areas to promote relaxation,
while a cooler (higher color temperature) light is used to enhance concentration in offices.
Q: What is CRI?
A: CRI is a figure which feedback the real objects colors.Higher CRI with higher cost.
Q: What is PF and efficiency?
A: PF and efficiency is to feedback the driver electrical performance.Higher PF and efficiency with higher coste other questions, please feel free to contact us, you will get reply at the first time